Sweet and Sour Sauce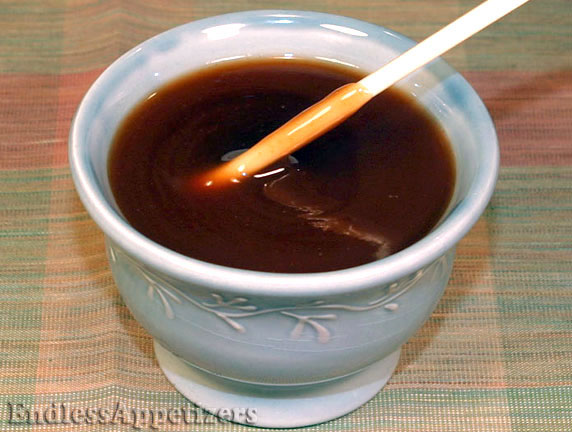 Tips:
May be made in advance and reheated when ready to use.
Suggestion:
Serve with meat or fish with main courses, side dishes and appetizers.
No need to run to the store to grab a bottle of sweet and sour sauce! This homemade Sweet & Sour Sauce recipe is very easy to make and will add that Chinese
restaurant flavor to whatever dish you are serving. LoveThatFood features this sauce in the
Crispy Sweet and Sour Chicken recipe
, but you can certainly use this sweet and sour sauce recipe with other meats or fish, whether stir-fried, broiled or barbequed.
This sweet and sour sauce recipe can also be used as a dipping sauce for various Asian foods, such as egg rolls, spring rolls, potstickers and fried wontons. It can also be used as a dipping sauce for chicken fingers and/or meatballs, which can both be served as a main course, appetizer or snack. Chances are you will already have the necessary ingredients in your pantry and fridge to whip up a small batch of this sweet and sour sauce recipe, so you can put your car keys away!
Ingredients
1/4 cup sugar
2 tablespoons soy sauce
1 tablespoon dry white wine
3 tablespoons wine vinegar
3 tablespoons ketchup
2 tablespoons cornstarch
1/2 cup water
Directions
In a small saucepan, combine sugar, soy sauce, wine, vinegar and catsup and bring to a boil. In a small mixing bowl, whisk together cornstarch and water until dissolved, then add to the sauce, stirring constantly. Cook over low heat, stirring until sauce has thickened.
Other recipes you might like: